Private Tent Sauna
A retreat sauna that you would want to keep secret
Experience Private Tent Sauna at JUSANDI, where one and only pleasant breeze blows through.

The scent of the ocean and mountains, the sound of gentle waves, the touch of the soft breeze, the ever-changing color of the sky.
Leave yourself to nature, while beautiful and calm time passes.

Retreat in one of the world's most beautiful seas and nature at the southernmost tip of Japan will surely upgrade the quality of your stay on Ishigaki Island.
Please enjoy the luxe time.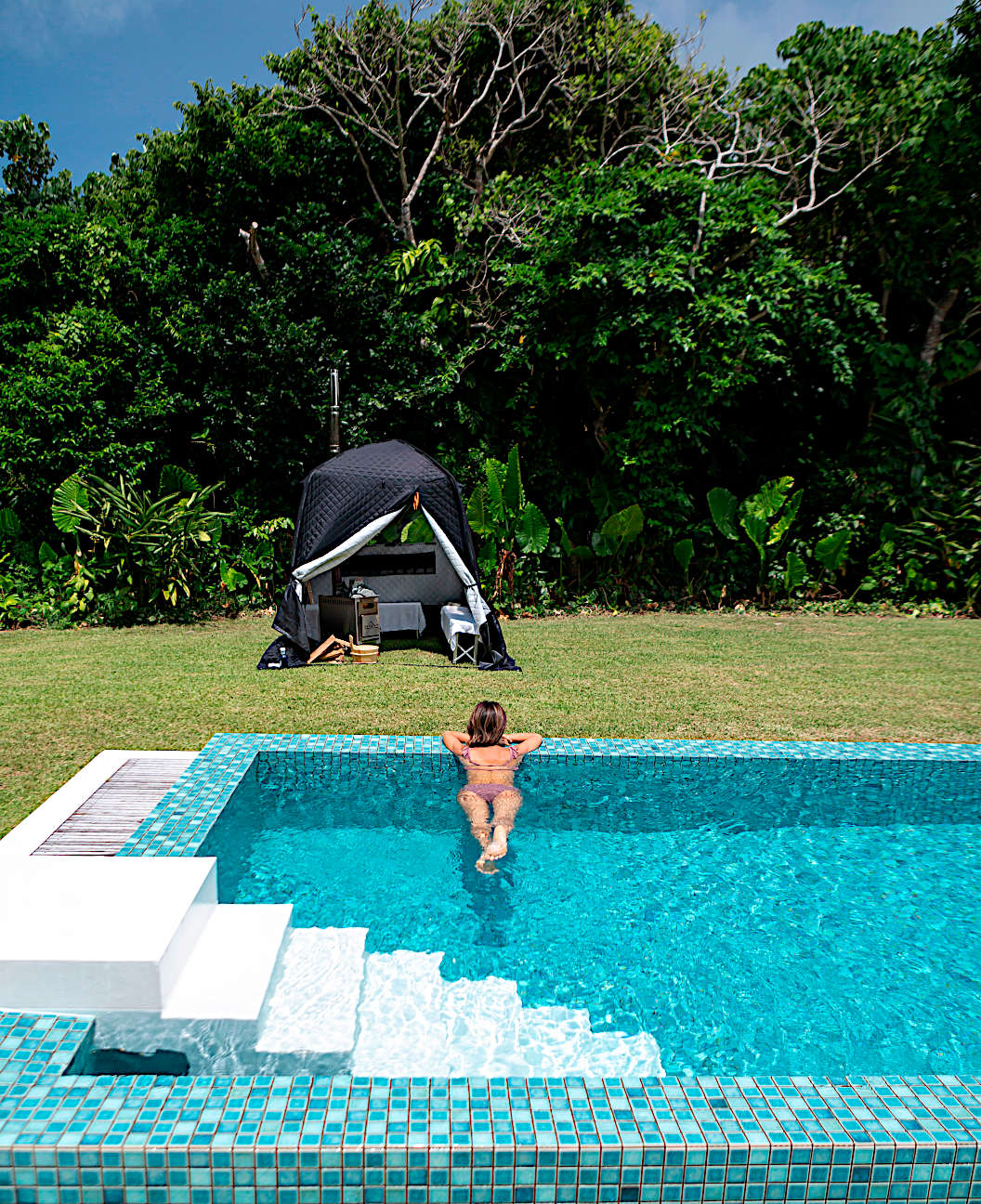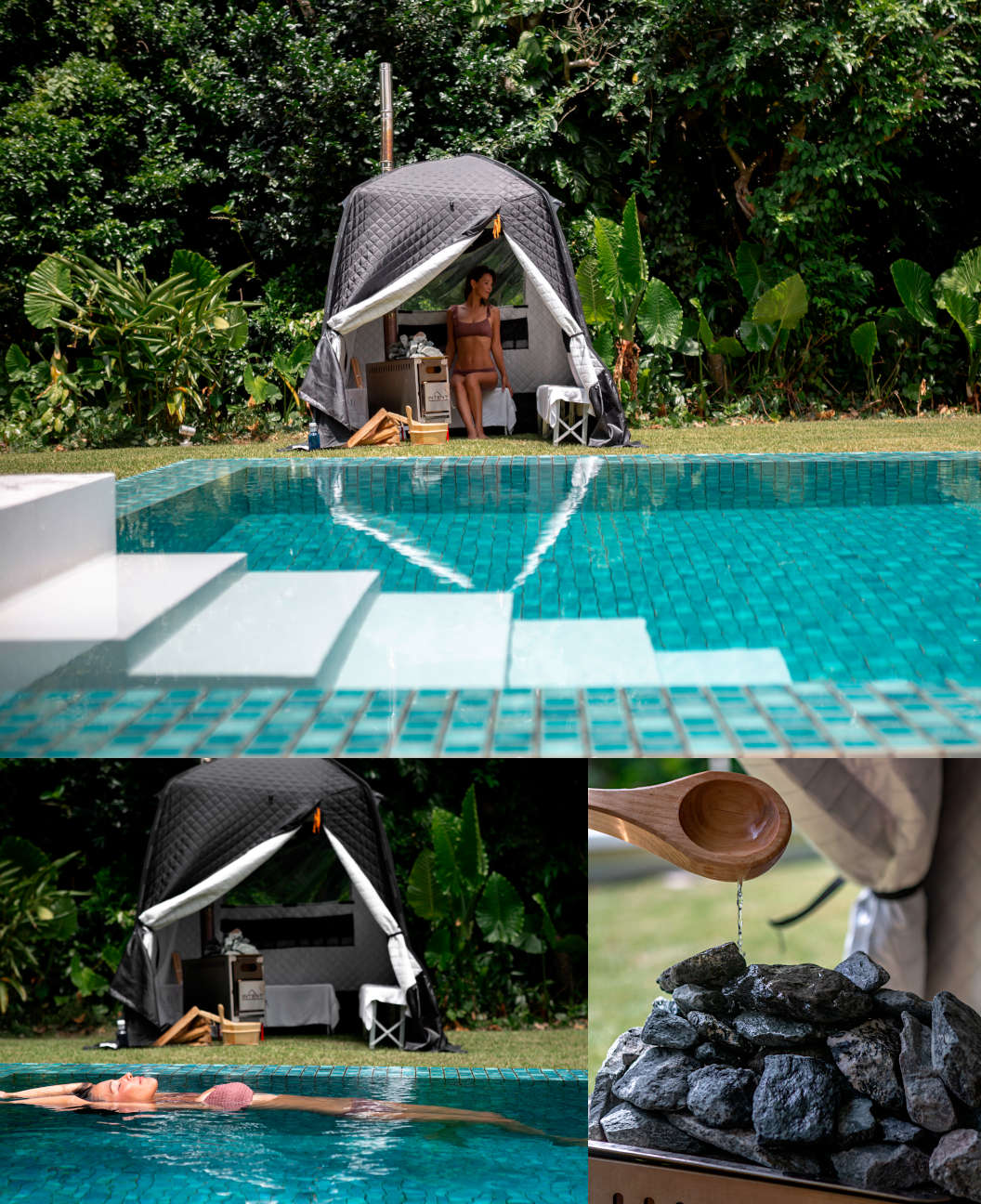 Enjoy a full-fledged Finnish "Löyly" method sauna, where a wood-burning stove is heated in the tent and hot steam is generated by pouring your favorite aroma water over the sauna stone.
The temperature can be adjusted by yourself up to about 120 degrees Celsius.

How to adjust the body-work is up to you.
Floating in the private pool, gazing at the sea, chilling out in the sunset, bathing in the sky full of stars.
Open your mind and pass the time freely.

Body-work and relaxation in Ishigaki Island is recommended not just for summer, but also during seasons when entering the pool or sea is too cold (November - March).

JUSANDI's tent sauna is size for 4 to 6 persons with 2 windows, made by world's top-class Russian brand "MORZH".

Details of Private Tent Sauna
Price
22,000 yen (including tax) for 2 hours, same price for up to 4 persons
*Available hours:9:00-22:00
*Reservation necessary until the previous day.
*Please consult with us if you would like to book for more than 2 hours.
*Since the sauna will be installed in the garden of your villa, staff will require approximately 40 minutes for installation and 1 hour for removal after your 2 hour experience.
*The temperature inside the tent can be adjusted to 100 degress Celsius or higher. Staff will visit every 30-60 minutes for temperature control.
"Löyly" or "heat waves" can be provided during the maintanance times if requested.
*The sauna is resistant to rain and wind, so there is no need to worry about the weather.
*Please note that the cancellation fee will be 100% on the day of service.