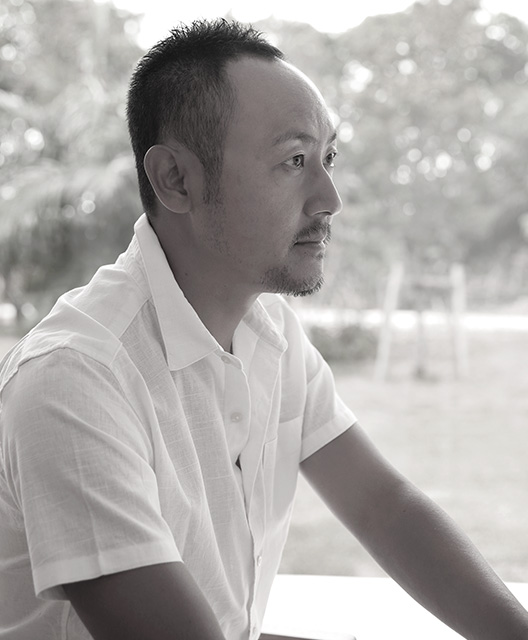 JUSANDI President and CEO
Yutaka Momiyama
Graduated from Aoyama Gakuin University (International Politics, Economics and Business) and Paul Smith's College (Hotel & Restaurant Management). After working as managing new businesses in several restaurants, founded B.E. Pleasure Company in 2009.
ORIGIN RECURRENCE
Located in the midst of a vigorous subtropical forest in the islands of Yaeyama, where vivid flowers bloom in the premises of 20,000 square meters, JUSANDI provides a moment of luxury with 5suite villas,
Deep blue ocean with vast coral reef, encounter with diverse wild life in the subtropical forest, reaching out to the stars…a private resort that provides you a gracious and relaxing stay in the untouched rich nature.
"JUSANDI" means "sunset" in the local Okinawa dialect. Our philosophy is to provide comfort and fulfillment to your daily life by refining your innate sensibility by placing yourself in the middle of vast wilderness.
When I came to think about restarting my life, I looked back at my past experience and memory and the first thing that came to my mind was going back to origin where I can put myself in a natural and comfortable space.
What I saw and felt by travelling to various private resort destinations around the world...
I have come to realize my determination in one of Asia's leading resort area in Ishigaki Island.
A miraculous wildlife, traditional culture of Yaeyama region and the Japanese way of expressing exquisite hospitality.
All of these factors have its potential and allure that can compete with any other resort in the world.
We dedicated 4 full years from planning the JUSANDI project to opening our business.
JUSANDI is designed by architect Norihiko Dan, who also designed "Omotesando Keyaki Building (2013)" and the redevelopment of "Taiwan Taoyuan International Airport".
We can say that this is one of his masterpieces by whom have created many buildings that have white as a basic tone and blends in the natural surroundings.
For our guests staying at JUSANDI, we don't just provide a relaxing and comfortable moment, but we hope you can fully enjoy a refreshing moment of your life coming back to nature.
This is our first year of business. Together with our team, we will do our best in serving excellent hospitality and achieving your support to become your favorite resort hideaway.
I look forward to welcoming you.
B.E. Pleasure Company K.K.
President and CEO Yutaka Momiyama
WHITE IN THE GREEN
Located on the cliff of the northern part of Ishigaki Island and overlooking the ocean, it is a villa type retreat with a dining wing and 5 secluded white condominiums.
Special attention was made on how the 5 bungalows are seen and can see the ocean that integrates architecture and landscape which I took my utmost care to preserve the beauty of Yaeyama jungle.
I put together a scenery of white, green and blue by representing depth with the distant view of the deep blue ocean, water surface that reflects the green of Yaeyama and the near view from the room.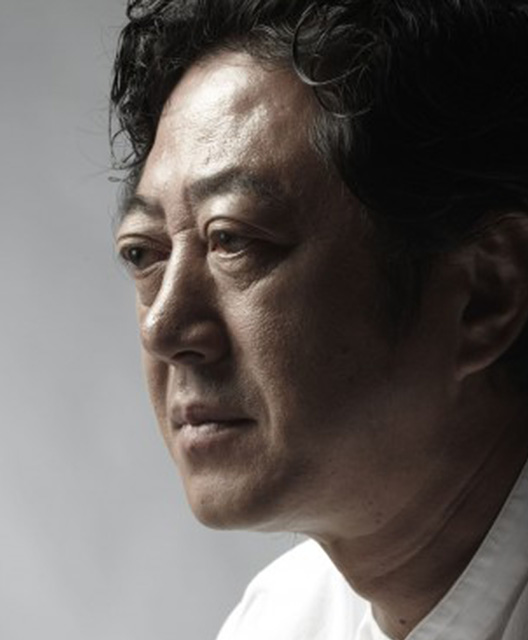 Architect
Born on 1956 in Kanagawa prefecture. Finished postgraduate program at the University of Tokyo and completed his Master's degree at the School of Architecture, Yale University. Renowned for his work such as "Hachijojima Atelier", "Utoco Limited Muroto Factory" and many residences.
Norihiko Dan and Associates 
https://www.dan-n.co.jp
Creative Director
Teppei Tazawa
Creative Director
Graduated from Rikkyo University (School of Business). Specializes in brand strategy to visual communication and dedicated to clients by solicitous and diverse approach.
BOEL Inc. 
https://www.boel.co.jp/
DIRECTOR'S MESSAGE
We were in charge of image creation for the JUSANDI project. The president of JUSANDI have travelled around the world and seen many hotels and our role was to communicate his passion to build a one and only private resort. Our work includes identity building, communication strategy, creating unique buzz etc. We have done the overall production of concept creation.
Ishigaki Island is surrounded by attractive resort destinations such as Taketomi Island, Miyako Island etc. and serves as the gateway to those islands. Ishigaki Airport was inaugurated this spring so we can say that it is truly the starting year of becoming an international resort destination. JUSANDI is a place for comfort, relaxation and freeing yourself, but also a home away from home and a space where you can integrate yourself to nature.
I hope that JUSANDI contributes to enhancing the image of Ishigaki Island and the whole Yaeyama area and offers memorable experience to the guests by rediscovering what you have forgotten.